Live & Experience Westlake Village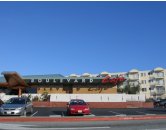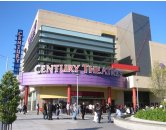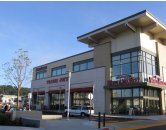 Shopping, Dining & Entertainment
Westlake Shopping Center (Walking distance)
This newly renovated shopping center is located right across from most of our apartments at Westlake Village. Includes Trader Joe's, Safeway, TJ Maxx, Cost Plus, Starbucks and much more!
Skyline Plaza
(Walking distance)
Walking distance to our Eastmoor Avenue/Terrace View apartments, Skyline Plaza
includes 99 Ranch Market, KFC, Taco Bell, Subway and a host of other diverse shops and restaurants!
Pacific Plaza
(Walking distance)
Includes newly opened Kome Buffet, Starbucks, Subway and other eateries.
Century 20 Theatres
(Walking distance)
Serramonte Center
(2.18 miles)
Recently renovated, this shopping center is conveniently located
just minutes from the property. Right off the 280 freeway.
280 Metro Center
(2.01 miles)
Home to major retailers such as Old Navy, Home Depot, Best Buy, Nordstrom Rack, Marshalls and Bed Bath and Beyond. This shopping center is also just a few minutes from Westlake Village Apartments.
There are two Target stores in Daly City, both conveniently located just minutes away.
Stonestown Galleria
(2.96 miles)
Located in San Francisco, right past Lake Merced from the property.
The Shops at Tanforan Park
(8.22 miles)
Boulevard Café
(Walking distance)
Located right on the property, in front of our Poncetta style apartments off of John Daly.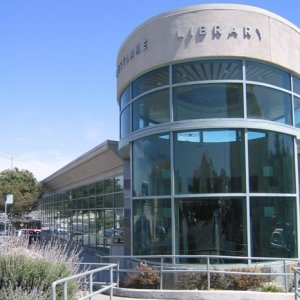 Community
Daly City Parks & Recreation Dept.
www.dalycity.org
Westlake Park
(walking distance)
Fort Funston (3.07 miles)
Planet Fitness
(1.15 miles)
Schools
Daly City School Information
Elementary Schools within walking distance:
Margaret Pauline Brown Elementary


305 Eastmoor Ave.
Daly City, CA 95015
Garden Village Elementary
208 Garden Lane
Colma, CA 94015
(650) 991-1233
Westlake Elementary
80 Fieldcrest Dr.
Daly City, CA 94015
Middle School within walking distance:
Benjamin Franklin Intermediate
700 Stewart
Colma, CA 94015
High School within walking distance:

Westmoor High
131 Westmoor Ave.
Daly City, CA 94015

Colleges
San Francisco State University
(2.41 miles)
Free SFSU Shuttle stop at Daly City BART Station
Skyline College
(6.50 miles)
City College of San Francisco
(3.31 miles)
College of San Mateo
(19.81 miles)
Other Local Links
BART Quick Planner
Convenient link to plan your route. The Daly City BART Station is walking distance to most of our apartments at Westlake Village.
511.org Trip Planner
– Bay Area travel guide
Plan your public transit route with the link below. Sam Trans and Daly City BART are both conveniently located by Westlake Village.
Daly City News and Announcements
Find out the latest in Daly City.
Daly City's "What's New in Our Neighborhoods
:
Find out what's new in the different neighborhoods in Daly City. Westlake Village is located in the Westlake District.